Amid the COVID-19 Epidemic, we at Boylston Auto Body would like you all to know that we are currently open for business since we are considered an essential business. We are offering to come to you to estimate your vehicle for any work that you would like done during this time. We work with all Insurance companies who are also limiting their appraisal staff. We can take pictures, write estimates and talk with your insurance company so that the repair process can begin.
John Crowton
508-869-2709
boylstonautobody@verizon.net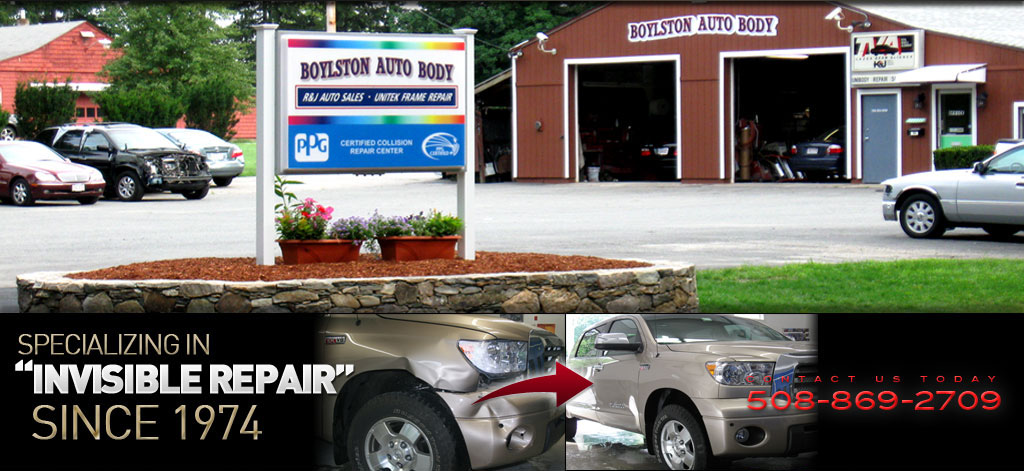 THE RIGHT CHOICE FOR YOU:
Boylston Mass Auto Body Inc. (BAB) is a Massachusetts licensed repair shop (license # 2028). BAB has an experienced staff in all areas of the auto body business, with 40 years of returning your damaged car to pre-accident condition. All repairs are done on site. We have 2 licensed appraisers on site that will assist you through your insurance claims process. You have the right to bring your vehicle to any registered repair facility of your choice, no matter what your insurance company tells you. We are here to answer any and all of your questions that you may have about the repair process of your vehicle. Please email or call us with any questions.

The environment friendly envirobase waterbone premium paint finish from ppg